Odoo ERP migration in Malaysia
Migrate your business to Odoo ERP
Odoo ERP has many features to boost your business productivity and effieciency.Migrate to Odoo ERP and enjoy these bebenefits. 
Odoo Migration Malaysia: The Smart Choice for Your Business
In today's fast-paced business world, companies must adapt to the latest technological trends to stay competitive. As a result, many businesses are turning to Odoo, an all-in-one business management software, to streamline their operations and drive growth.If you're a business owner in Malaysia looking to upgrade your current system or migrate to a more efficient platform, here are some reasons why Odoo migration is the smart choice.
Cost-Effective Solution, Odoo offers an affordable solution for businesses of all sizes, thanks to its modular structure. This means you can choose the functionalities you need and only pay for what you use. Additionally, Odoo's open-source nature makes it a cost-effective option compared to other proprietary software.
Improved Efficiency, Odoo's fully-integrated suite of business applications enables businesses to manage their operations seamlessly. This includes modules for accounting, inventory management, CRM, project management, and more. By migrating to Odoo, businesses can consolidate their disparate systems into a single platform, eliminating data silos and reducing inefficiencies.
Flexibility and Customization, Odoo is highly customizable, allowing businesses to tailor the platform to their specific needs. This flexibility ensures that businesses can easily adapt to changing business requirements and scale their operations as needed.
User-Friendly Interface, Odoo's intuitive and user-friendly interface makes it easy for employees to navigate the platform, reducing the learning curve and improving adoption rates. This ensures that employees can quickly get up to speed and begin using the platform to its full potential.
Local Support and Expertise, As a popular business management software in Malaysia, Odoo has a strong local community of developers and experts who can provide support and guidance during the migration process. This ensures that businesses can migrate to Odoo seamlessly and take advantage of its full range of functionalities.
In conclusion, migrating to Odoo is a smart choice for businesses looking to streamline their operations, reduce costs, and drive growth. With its affordability, flexibility, user-friendly interface, and local support, Odoo is the perfect solution for businesses in Malaysia looking to upgrade their current systems. So, what are you waiting for? Make the switch to Odoo today and take your business to the next level.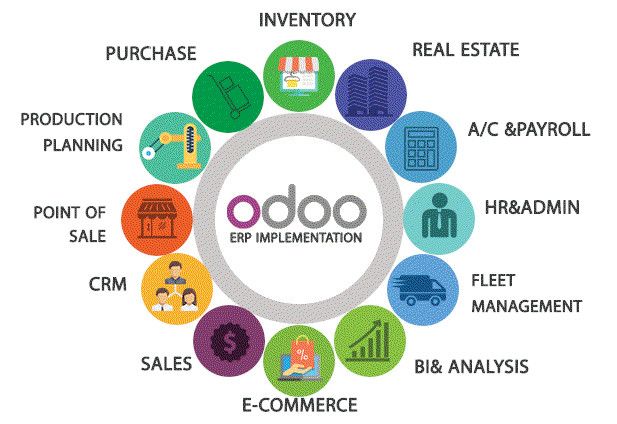 Odoo helped me to simplify my cluster of systems into one integrated system. Its made my business more streamlined. Highly reccomended.
Odoo is great, it helped save on my operation costs since we automated some processed and its also more affordable as compared to my previous ERP. 
 Easy to use and user friendly software , my staff love it.
Previous