Odoo Business Solution
"Transform your business with Odoo: Streamline, Automate, Grow"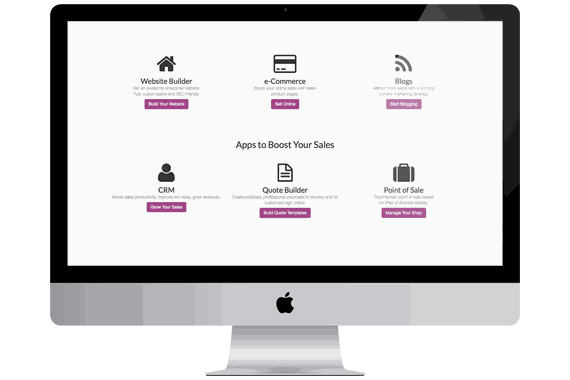 ---
Most Popular ERP Software
Odoo is an ERP software that helps businesses manage different aspects of their operations such as accounting, inventory, sales, purchasing, and project management.
It is an open-source software that can be customized to fit the specific needs of the business and can be used to automate and streamline processes.
It offers a wide range of integrated apps to manage different aspects of the business in one place, eliminating the need for multiple software solutions.

Odoo comprises over 30 main modules that are regularly updated. In addition, more than 16,000 third-party apps/plug-ins are available in its app store. Because it's a modular system, customers can start with a subset of tools and add modules as needed. It is highly modular. You can start using Odoo with a few modules and add more later as you need while keeping the benefits of an integrated solution.
"The world's largest ecosystem of fully integrated business apps"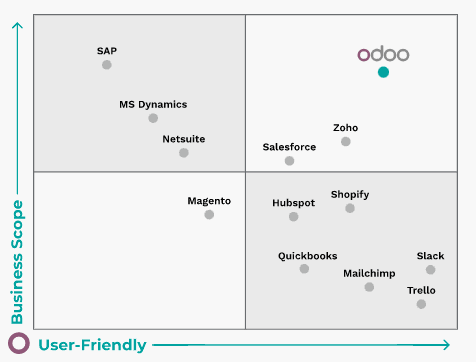 We are Odoo Gold Partner!
Our organization is officially recognized by Odoo S.A., the company behind the popular open-source enterprise resource planning (ERP) software, as having a high level of expertise and experience in implementing and customizing the Odoo platform.
Our team of certified developers and consultants are dedicated to delivering innovative, efficient, and cost-effective solutions that drive business growth and success. With a proven track record of successfully managing complex projects for clients across industries, we are committed to providing exceptional service and support to help our customers achieve their goals.
---
50,000+ companies run Odoo to grow their businesses.
Join us and make your company a better place.
Customizable
Odoo can adapted to fit the specific needs and requirements of your business.

Cloud Based
Odoo can be accessed from anywhere at any time just with internet connection.

Cost-effective
A small explanation of this great
feature, in clear words.
Community
Odoo has a large and active community that can provide support of the software.

User-Friendly
Odoo can be accessed from anywhere at any time just with internet connection.

Scalability
Odoo can be easily scaled up or down as needed, making it a great option for businesses.

Boost your business with us !
As the business landscape in Malaysia continues to evolve rapidly, it has become increasingly important for companies to have access to powerful tools that can help them manage their operations effectively. This is where Precomp, an Odoo Gold Partner in Malaysia, comes in. Precomp provides a wide range of ERP solutions and business management software that can help businesses of all sizes streamline their operations and achieve their goals.
With Precomp's expertise and experience in implementing and customizing Odoo software, businesses can harness the power of ERP solutions to improve their efficiency, productivity, and profitability. Whether it's accounting software, CRM software, project management software, or any other type of business management software, Precomp has the expertise to provide customized solutions that meet the unique needs of each client.
One of the biggest advantages of partnering with Precomp is the ability to leverage the power of Odoo ERP software. With Odoo, businesses can manage their inventory, sales, purchasing, manufacturing, accounting, and other business processes seamlessly in one place. The software is customizable, user-friendly, and cost-effective, making it an ideal choice for businesses of all sizes.
Another key advantage of working with Precomp is the level of support and consultation that they provide. As an Odoo Gold Partner, Precomp has access to a range of resources and tools that can help businesses achieve their goals. This includes training and support for the software, as well as consultation services to help businesses optimize their operations and achieve their strategic objectives.
In addition to these benefits, Precomp also offers access to third-party apps and modules that can be integrated with Odoo to extend its functionality. This includes e-commerce software, supply chain management software, and other specialized business management tools.
Overall, Precomp is a trusted partner that businesses can rely on to help them harness the power of ERP solutions and business management software. With a focus on customization, consultation, and support, Precomp helps businesses achieve their goals, improve their operations, and unleash their true potential. Partnering with Precomp can help businesses stay ahead of the curve in today's fast-paced and competitive business environment.